Top Ten Tuesday is a meme hosted by
The Broke and the Bookish
. Here at We Live and Breathe Books, the bloggers rotate so that two of us choose five books each week. This weeks topic is...
Books on my spring TBR list!
Kiersten's Picks
I typically don't pick out books to read based on the season, but these are the books I'm most looking forward to reading right now!
The Story of Awkward
is my March TBR Jar pick for read a book that's free for Kindle on Amazon. The title is awesome on its own but the blurb also sounds really interesting. I'm hoping it's as good as it sounds!
I've had this book for a while (I got it as a Kindle Daily Deal) and I have also acquired
Scarlet
and
Cress
into my possession. I'm starting to think that I
really
need to read these books, especially with the release of the final book,
Winter
, later this year. Hopefully I'll be able to use The Lunar Chronicles as one of my completed series in my series reading challenge this year!
The Winner's Curse
Marie Rutkoski
The Winner's Trilogy, #1
Goodreads
|
Amazon
|
Book Depository
I got
The Winner's Curse
at the Fierce Reads Tour event I went to over the summer, but I've been wanting to read
The Winner's Curse
since I first saw the cover last year. It has been way too long and I really need to read this.
Claimed
Sarah Fine
Servants of Fate, #2
Goodreads
|
Amazon
|
Book Depository
I read
Marked
earlier this year (review
here
) and
Claimed
is coming out on the 24th. Since
Claimed
will be available through Kindle Unlimited, it only makes sense that I would read this as soon as it is released! I can't wait to see where this story goes next.
I read the first two books in this series long ago (well, not really
that
long ago) before the final book came out, and, for some reason, I still haven't finished this series. I absolutely love all of Susan Kaye Quinn's work and I'm sure this finale will be awesome, so I'm determined to read it this year as part of my series challenge!
Amrutha's Picks
Maximum Ride Forever
James Patterson
Maximum Ride, #9
Goodreads
|
Amazon
|
Book Depository
This doesn't come out until May but I have been following this series from the very beginning (until its very terrifying) (what we thought was) final novel. Of course, James Patterson wouldn't leave us with that AWFUL ending to the series and is providing us readers with another book where he goes "haha jk that never happened here is the real ending." Here's to hoping.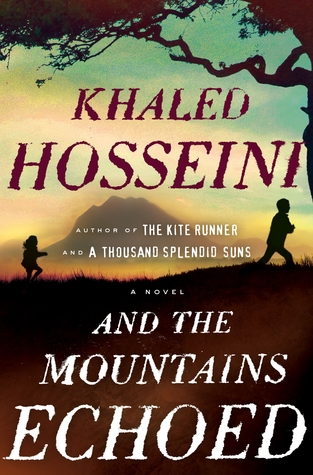 And the Mountains Echoed
Khaled Hosseini
Goodreads
|
Amazon
|
Book Depository
I truly loved
The Kite Runner
and
A Thousand Splendid Suns --
these books were just so beautifully written and to say that they are two of my favorite books of all time wouldn't be doing them justice. These two novels are to be cherished and I think they would be enjoyed by anyone. That being said, I really should get on this book, which I have been meaning to read for a while (also, conveniently, my roommate has a copy, so I might just borrow it from her for a bit).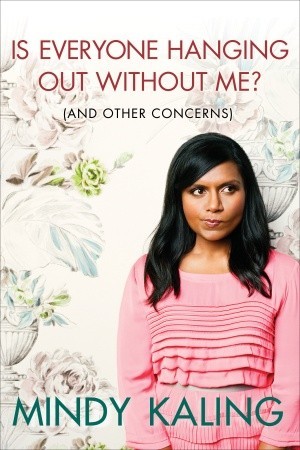 Is Everyone Hanging Out Without Me? (And Other Concerns)
Mindy Kaling
Goodreads
|
Amazon
|
Book Depository
MINDY KALING IS GOING TO BE AT BOOKCON THIS YEAR AND I HAVEN'T EVEN READ HER 2011 BOOK AND THERES GOING TO BE A 2015 SEQUEL AND WORDS CANNOT EXPRESS HOW DISAPPOINTED I AM WITH MYSELF. Yes, that did warrant an all caps tirade about my love of Mindy. Now you know.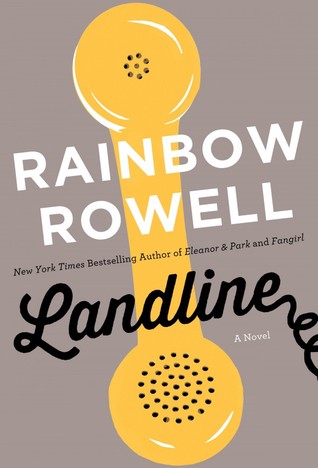 Landline
Rainbow Rowell
Goodreads
|
Amazon
|
Book Depository
Rainbow Rowell is just one of
those
authors, who come around so rarely and is so poignant it makes you want to cry. I love love loved the other two Rainbow Rowell books I read that it only seems fitting that I bond with this one as well. I'm still really upset that I didn't get to first hand meet Rainbow Rowell and get a copy of the book then (but you can read all about that excursion (and a review!)
here
!) Needless to say, I'm super excited about this and hopefully it'll blow my mind just like the other books have.
This book was in our Top Ten Tuesday -- Most Anticipated Debut Novels of 2015 post (can be found
here
). I haven't gotten a chance to read it yet, but it still looks quirky and adorable and its a trope I'm always looking for to be done right, so fingers crossed for this!
What's on your spring TBR?
Let us know in the comments!