Top Ten Tuesday is a meme hosted by
The Broke and the Bookish
. Here at We Live and Breathe Books, two of us choose five books each week. This weeks topic is...
Most recent 5 star reads!
Kiersten's Picks
Admittedly, some of these aren't
that
recent since I took a few months off from reading (what a mistake). Also, some of these may be 4.5 star reads but close enough - I didn't want to go even farther back.
Tell Me Three Things
Julie Buxbaum
Goodreads
Tell Me Three Things
is easily one of my favorite books of all time. When I got it at Yallfest, I had no idea how much I would grow to love it. The main character is so relatable, and Julie Buxbaum's writing style is so wonderful - she has this way of writing where some of the lines just cut right into you. I seriously can't wait to review this and tell everyone exactly how awesome it is.
The Blood of Olympus
was the first full book I read when I returned to reading. Having loved all the previous books in The Heroes of Olympus series, I knew I would love this one as well. Although I wasn't thrilled with everything in this book (check out my
review
for details), I still really loved it. It was so bittersweet for these characters' journeys to come to an end, but it was so wonderful.
Queen of Shadows
Sarah J. Maas
Throne of Glass, #4
Goodreads
I feel a lot of shame about the fact that I read half of
Queen of Shadows
during my winter break, then waited two and a half months to finish it. It's like that time I read
Heir of Fire
and it took me an entire semester. I am the worst. I swear I'll read the next Throne of Glass book in an appropriate amount of time because honestly, it deserves to be read with full attention because it's so good.
Persuasion
Martina Boone
Heirs of Watson Island, #2
Goodreads
After loving
Compulsion
, I was so excited to read
Persuasion
. This was a solid second book in the series and I'm really excited to see what Martina Boone has in store for the next book
Illusion
. Check out my
review
for my extended thoughts on this one!
I haven't written a review for this one yet, but it was really great! I loved the magical quality of the writing and the way the plot came to be. There were a lot of elements happening within this book, but the romance stood out the most to me, and it devoured me. It was a beautiful story, and I highly recommend it!
Noor's Picks
Like Kiersten, I'm including 4.5 stars but I'd round them up to 5 on Goodreads anyway so it's fine everything is cool we are all good here.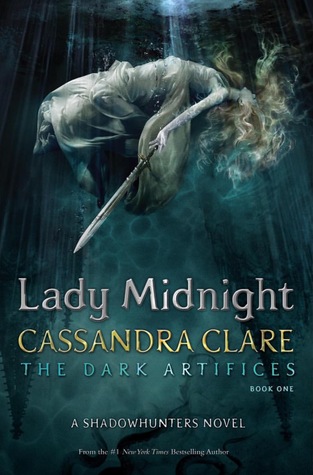 Lady Midnight
Cassandra Clare
The Dark Artifices, #1
Goodreads
Stay tuned for a review some time this week for the first book in Cassandra Clare's new series, which was unsurprisingly heartbreaking, beautiful, and all around scream-worthy. I seriously can't get over how much it went above and beyond my expectations (which were pretty high to begin with) and totally just ruined my entire life. I will elaborate in my full review, just give me some time to get my bearings.
I thought this was going to be a cute and lighthearted book when I picked it up because I honestly hadn't heard much about the content, only that it was about ~siblings~ and that it was good, but then I read it and it was
so
much
more
than I was expecting (in a good way). I want to review this book too so I won't go into hella detail but it was beautifully written and a truly great story.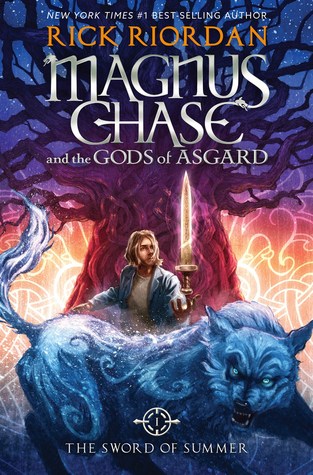 The Sword of Summer
Rick Riordan
Magnus Chase and the Gods of Asgard, #1
Goodreads
Okay, I know this
review
is from October but I swear I've read more books since then, they just haven't all been 5 star books and I am committed to giving you an accurate list! Anyway, if you look at my review you will know my full thoughts but I thought it was a very funny, very entertaining book.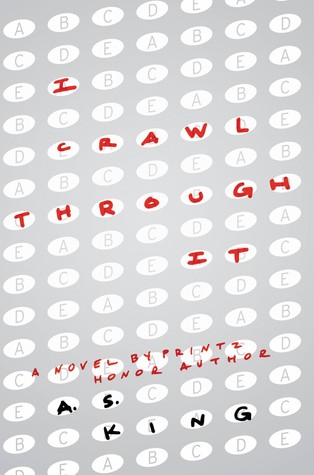 I Crawl Through It
A.S. King
Goodreads
And now we are in September. I talked about this book in my last TTT as well and how I loved the surreal writing style and how it meshed with the actual content, so I'm not sorry that I'm bringing this book up again because it really is great. I
reviewed
it if you want to know more, but if you think you'd be up for a book that isn't totally straightforward, I would go for this one!
Miss Peregrine's Peculiar Children, #3
Goodreads
And now we're back to October except now that I'm writing it I remember it was actually late September, which makes me think I don't actually know the timeline in which I've read things all that well but let's just carry on anyway. So this series is my favorite non-Harry-Potter series and I was so so so excited for the final installment to come out and definitely did not disappoint. It was the right amount of creepy and riveting and I can't wait for more work from Ransom Riggs in the future.
What are your most recent 5 star reads?
Let us know in the comments!