Top Ten Tuesday is a meme hosted by
The Broke and the Bookish
. Here at We Live and Breathe Books, two of us choose five books each week. This weeks topic is...
Best books I've read so far in 2015!
Kiersten's Picks
Compulsion
Martina Boone
The Heirs of Watson Island, #1
Goodreads
|
Amazon
|
Book Depository
I seriously cannot stop raving about this book.
Compulsion
completely exceeded my expectations, pulling me in and thoroughly enticing me. From the characters to the setting to the plot, I just loved it all. Review coming soon, and possibly a giveaway!
If you read my
Champion review
, you'll know how hard I fangirled over this book. This book was an absolutely incredible finale to a series I love. It took me a while to finally read it because I'm afraid series finales will betray me, but it was definitely worthwhile and amazing.
The Witch Hunter
Virginia Boecker
The Witch Hunter, #1
Goodreads
|
Amazon
|
Book Depository
THIS!
The Witch Hunter
is the only 2015 release on my list mainly because I haven't read that many 2015 releases yet. That being said, it definitely deserves to be here. Like I said in my
review
, the characters and plot of this book are just woven together so seamlessly, and I absolutely loved how the main character, Elizabeth, was forced to rethink her opinions she's had her whole life.
Chaos
Sarah Fine
Guards of the Shadowlands, #3
Goodreads
|
Amazon
|
Book Depository
Chaos
was another finale I read this year that blew me away. I'm a huge fan of the Guards of the Shadowlands series, and after the end of
Fractured
, I knew Chaos would be one hell of a ride.
Sarah Fine, as per norm, did not disappoint
.
Chaos
was an absolutely incredible and more than satisfying ending. I
really
loved the end!
I've wanted to read
Paper Towns
for a while, but I finally read it this year in anticipation of the movie (which looks amazing because Nat Wolff).
Paper Towns
is way different than
The Fault in Our Stars
, but I think I may have liked it slightly better. I really enjoyed the humor and slight mystery in the story.
Noor's Picks
Note: It's very hard for me to have a list of "best books" like this so these are books that I've read this year that are at the top of my list but that Top Five could potentially change and shift because I'm not good at listing things in concrete orders like this. Some of the books I reviewed very recently were also ones I considered putting in my list of five, but I figured to add some variety and not have the same content over and over, I'd list ones of equal (or higher) value in my mind so here you go!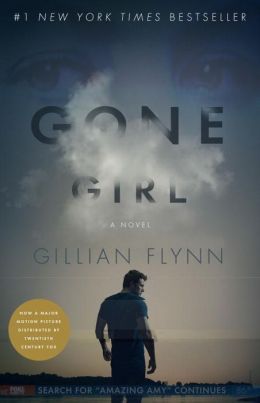 Gone Girl
Gillian Flynn
Goodreads
|
Amazon
|
Book Depository
Like I mentioned in my
review
of this book, I was absolutely sucked in to the high intensity, gripping, edge-of-your-seat type book that this was. Gillian Flynn's writing style was definitely precise and well-crafted and this book has stuck with me as a novel I would highly recommend to anyone and everyone.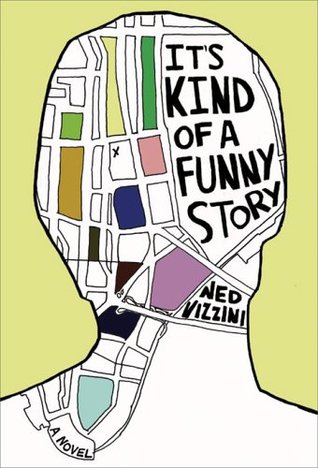 It's Kind of a Funny Story
Ned Vizzini
Goodreads
|
Amazon
|
Book Depository
I read this book very early this year, way back in January according to my
review
! After meaning to for a long while, once I read it, all the characters just stuck with me and I think it was a book I needed to read and also that it's a book one can reread at different points in their life and get different impacts. It was a funny story, a sad story, a punch-packing story all in one and the fact that Ned Vizzini channeled his own experiences into this made it all the more impactful.
salt.
Nayyirah Waheed
Goodreads
|
Amazon
|
Book Depository
salt. is a book of poetry that I have not yet reviewed on this blog but I hope to soon because I definitely have a lot to say about Nayyirah Waheed as a writer and a person and how much I love her (which is why I'll try to keep it short here). This book deals with a variety of topics -- Waheed's identity as a woman of color, experiences with love, human complexes, the inner recesses of the soul. All of it hits you with such powerful bursts, some clinging to your bones a little tighter than others. This is definitely an experience and it's absolutely beautiful.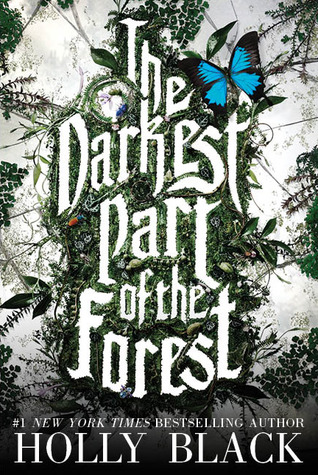 The Darkest Part of the Forest
Holly Black
Goodreads
|
Amazon
|
Book Depository
While I didn't
review
this book either, I did go to a fabulous
book signing event
for it with one of my good friends from college (the same one Holly Black went to holla) where I had such a wonderful conversation with Holly Black about writing and
my
writing and lots of things I'm still not over. Hearing her talk about her own writing process in the talk she did during the event really made me appreciate the book in a new way when I read it, although I know I would have loved it even without the extra insight. Anyway, I really love faeries and I'm glad Holly Black wrote a faerie book because she wrote a fantastic one with such wonderful characters and such a great story.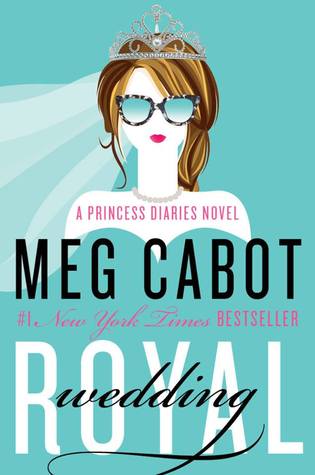 Royal Wedding
Meg Cabot
The Princess Diaries, #11
Goodreads
|
Amazon
|
Book Depository
I grew up with this series and now Mia is growing up and getting married and I am staying committed until the end. I loved this book and I loved seeing the way Mia's voice changed from anxious teenage girl who worried about everything to self-actualized princess who was very put together. The book had the same humor and drama but added a grown-up-Mia vibe. I thought it was excellent and can't wait to review it!
What books have you loved this year?
Let us know in the comments!