Top Ten Tuesday is a meme hosted by
The Broke and the Bookish
. Here at We Live and Breathe Books, two of us choose five books each week. This weeks topic is...
Most anticipated releases for the rest of 2015!
Kiersten's Picks
Queen of Shadows
Sarah J. Maas
Throne of Glass, #4
Release Date
: September 1, 2015
Goodreads
|
Amazon
|
Book Depository
The fact that I did
Queen of Shadows
as my Waiting on Wednesday last week should tell you that I'm really excited about this book. I just really want to know what happens next!
I'm not completely caught up on The Lunar Chronicles yet (I'm reading
Scarlet
right now), but I know that once I finish
Cress
, I'm going to want this book in my hands!
Persuasion
Martina Boone
The Heirs of Watson Island, #2
Release Date
: October 27, 2015
Goodreads
|
Amazon
|
Book Depository
I recently did a Waiting on Wednesday after finishing
Compulsion
and I'm still really excited about this! I'm a touch skeptical based on the blurb but blurbs are often unreliable in giving a fair impression of how the book will be. Can't wait to see where this story goes!
The Sword of Summer
Rick Riordan
Magnus Chase and the Gods of Asgard, #1
Release Date
: October 6, 2015
Goodreads
|
Amazon
|
Book Depository
I feel like this one is a given for all Percy Jackson fans. I know a little bit about Norse mythology from when I took mythology in high school, but I love the way Rick Riordan incorporates mythology into his books, and I'm sure I'll learn even more.
A girl who has to pretend to be someone else as part of an elaborate heist? Count me in! I haven't read many espionage type books, but this one sounds really interesting. I'm curious to see how Violet (the girl pretending to be Erica) deals with all this pretending and the twists that will inevitably follow.
Noor's Picks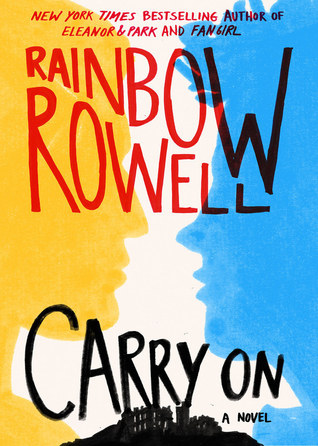 Carry On
Rainbow Rowell
Release Date
: October 6th, 2015
Goodreads
|
Amazon
|
Book Depository
It's clear why this is one of my most anticipated releases: Rainbow Rowell is a phenomenal author and the companion to this book,
Fangirl (
review
here
), was absolutely wonderful, so I can't wait to get my hands on this work.
A Thousand Nights
E.K. Johnston
Release Date
: October 6th, 2015
Goodreads
|
Amazon
|
Book Depository
I love retellings of stories and I really like the 1001 nights stories as it is so I really wanted to read this and I could have gotten it at BEA but because I can't be in 17 places at once, it didn't happen (also the same is true for the next three books so I'm going to just going to say it now and spare you the redundancy). Anyway, I'm super interesting in seeing what E.K. Johnston does with the idea, and I like the direction of the story the blurb is marketing!
Suicide Notes from Beautiful Girls
Lynn Weingarten
Release Date
: July 7th, 2015
Goodreads
|
Amazon
|
Book Depository
Pitched as
Gone Girl
meets
Thirteen Reasons Why
, not only does the blurb sound enticing -- murder, lies, conspiracy, count me in! -- but I highly enjoyed both of those books (especially
Gone Girl,
there's a special place in my heart for how beautifully insane that book was and how much I loved it (review
here
)) so a book channeling elements of the two sounds like it'd be up my alley. Also, I love the title and the cover and I very much judge books based on both those things.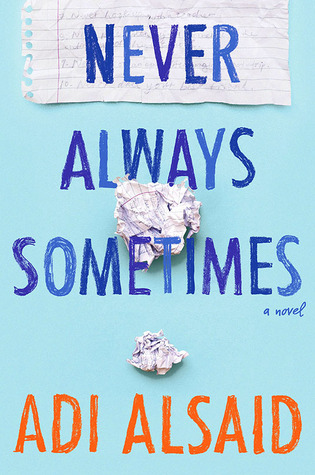 Never Always Sometimes
Adi Alsaid
Release Date
: August 4th, 2015
Goodreads
|
Amazon
|
Book Depository
Adi Alsaid wrote
Let's Get Lost
which I love the premise of but still haven't been able to read because I keep bringing it on flights and road trips and then reading the other books I bring instead because the timing isn't right because I feel like it's one of those books I need to be in the right frame of mind for but anyway I like his ideas and I love the idea behind this book so much and I just want to read it right now and not wait until August so I might just have to steal it from Amrutha or Kiersten some time before I move.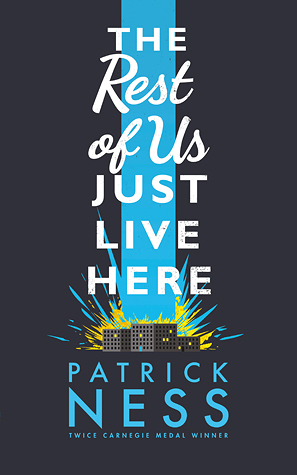 The Rest of Us Just Live Here
Patrick Ness
Release Date
: August 27th, 2015
Goodreads
|
Amazon
|
Book Depository
I'm sad to say I haven't read a Patrick Ness book yet, but this seems like an excellent place to start. The blurb looks super interesting and I really like the concept and I just want the book in my hands so I can see where he goes with this idea.
What are your most anticipated releases?
Let us know in the comments!