Top Ten Tuesday is a meme hosted by
The Broke and the Bookish
. Here at We Live and Breathe Books, two of us choose five books each week. This weeks topic is...
Books set outside of the US!
Kiersten's Picks
Cinder
Marissa Meyer
The Lunar Chronicles, #1
Goodreads
The Lunar Chronicles in general is a great series that does not take place in the United States. While the places aren't always referred to the same as in present day, the characters travel through many different countries (and the moon) throughout the series.
Cinder
takes place in a futuristic version of China.
The Sweetest Dark
Shana Abé
The Sweetest Dark, #1
Goodreads
I decided to forego picking a book from The Infernal Devices trilogy for a book of similar location and feeling.
The Sweetest Dark
takes place in World War I England, but it's not quite a war story. There is romance, fantastical elements, and so much snark. I can't say enough how much I recommend this.
Palace of Spies
Sarah Zettel
Palace of Spies, #1
Goodreads
I read
Palace of Spies
a long time ago, but I came across it when looking for books for this topic and knew I had to include it.
Palace of Spies
is a story of espionage (in case spies in the title wasn't obvious enough) that takes place in the court of King George I. While that is a main element of the plot, there's also romance, mystery, and a ton of humor.
Unspoken
is another book that takes place in England; this one, compared to my other picks, is set in the present. I loved this mysterious and magical book (even though Sarah Rees Brennan has a way of destroying your heart).
Third Daughter
Susan Kaye Quinn
The Royals of Dharia, #1
Third Daughter
technically doesn't take place in a real location, but it has the distinct feeling of an alternate reality India. The fun thing about this book is that it crosses Bollywood with steampunk. Considering steampunk usually has a Victorian England vibe, this one is really different while still cohesive.
Amrutha's Picks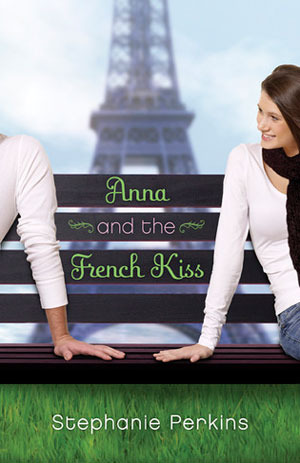 Anna and the French Kiss
Stephanie Perkins
Goodreads
You might be able to guess that this book takes place in France. This is an adorable, light hearted romance about a girl who travels from Atlanta to Paris. Ya'll know I love my light hearted romances so I just had to throw one in here.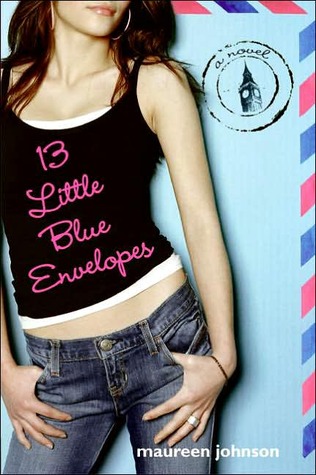 13 Little Blue Envelopes
Maureen Johnson
Little Blue Envelope, #1
Goodreads
This book came out like, 11 years ago, but still, such a good book. Our main character Ginny is left with 13 blue envelopes and a thousand dollars and told to travel to London and follow the specific instructions in the envelopes. The book feels so original and so so good.
The Kite Runner
Khaled Hosseini
Goodreads
The Kite Runner, aka one of my favorite books of all time, takes place in Afghanistan. The book is so much about friendship and power, and is written in a way that actually incorporates Afghanistan's history into the story. Cannot more highly recommend this.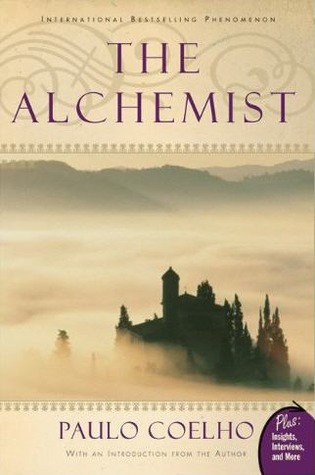 The Alchemist
Paulo Coelho
Goodreads
A boy travels from Spain to Egypt. This book came out in the early 1990s but it's phenomenal and books that are kind of old tend to fade away with less recognition. This book has a quest for treasure, kings and alchemists and gypsies galore.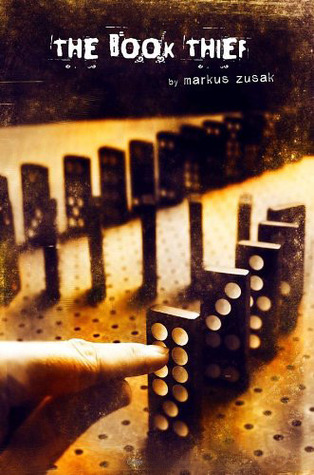 The Book Thief
Markus Zusak
Goodreads
If you haven't read this yet, what exactly are you doing? This book takes place in Germany during World War II, and details the story of a young girl stealing books. It's filled with danger and an overwhelming love of books, and I'm sure anyone who follows a book blog would enjoy the premise of it.
What are your favorite books set outside of the US?
Let us know in the comments!